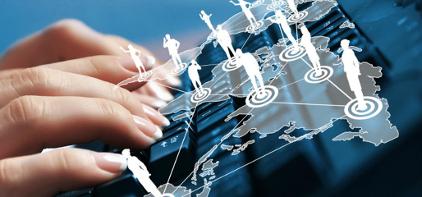 MISSING PERSONS:
ADVANTAGE INVESTIGATIONS ARE SO CONFIDENT THAT WE WILL BE ABLE TO TRACK AND TRACE ANY INDIVIDUAL WITHIN THE UK THAT WE OFFER OUR SERVICES ON A NO FIND NO FEE BASIS.
WITH A MINIMUM AMOUNT OF INFORMATION GIVEN TO US, WE ARE ABLE TO USE OUR VAST NETWORK OF CONTACTS AND OTHER MEANS TO LOCATE 95% OF PEOPLE WHO EITHER HAVE GONE MISSING INTENTIONALLY OR FAMILY MEMBERS OR FRIENDS WHO OVER THE YEARS OUR CLIENTS HAVE SIMPLY LOST CONTACT WITH.
NO MATTER WHAT THE CASE, WE WILL FIND THEM OR YOUR MONEY BACK.. WE REQUEST WHEN USING THIS SERVICE YOU PROVIDE US WITH AS MUCH INFORMATION AS POSSIBLE AS THIS WILL ASSIST US IN LOCATING THE INDIVIDUAL FASTER.
ON LOCATING THE TARGET, WE WILL VERIFY THEM BY SEVERAL MEANS BEFORE WE CONCLUDE OUR ASSIGNMENT. IF YOU HAVE HAD DEBTORS RUN OUT ON YOU, LOST CONTACT WITH EITHER A FAMILY MEMBER OR FRIEND, WE WILL FIND THEM.
SO WHAT ARE YOU WAITING FOR, YOU HAVE NOTHING TO LOSE BUT EVERYTHING TO GAIN. A CALL TO OUR OFFICE WILL FIND THAT LOVE ONE, THAT FRIEND, OR EVEN THAT NOT SO NICE PERSON WHO RAN OUT ON YOU AND STILL HAS AN OUTSTANDING DEBT THAT NEEDS TO BE SETTLED.
ADVANTAGE INVESTIGATIONS UK
"WHEN THE TRUTH MATTERS"
TEL

MOB: 07745 787 693