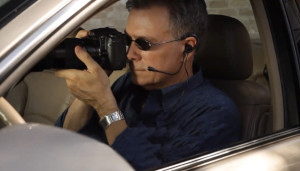 SURVEILLANCE:
SURVEILLANCE IS NORMALLY CARRIED OUT AWAY FROM THE OFFICE OR HOME, AND AT TIMES MAY REQUIRE MORE THAN ONE INVESTIGATOR. ONE OF THE MAIN REASONS WE ARE REQUESTED TO CARRY OUT SURVEILLANCE IS TO OBSERVE THE SUBJECT/S WHILE AWAY FROM THEIR OFFICE OR HOME AND REPORT WHERE THE SUBJECT HAS BEEN, WHO THE SUBJECT HAS BEEN WITH ALONG WITH ALL OTHER ACTIVITIES THE SUBJECT HAS CARRIED OUT THROUGHOUT THE DAY OR NIGHT.
WE OFTEN USE ELECTRONIC EQUIPMENT, THIS ALLOWS US TO MAINTAIN SURVEILLANCE ON A SUBJECT WITHOUT THE NEED TO BE ACTUALLY THERE IN PERSON, WHICH HELPS TO CUTS DOWN COST AS MAN HOURS ARE GREATLY REDUCED. THIS METHOD CAN BE DISCUSSED PRIOR TO COMMENCEMENT OF AN ASSIGNMENT.
COVERT CAMERAS, ROOM BUGS, FORENSIC SOFTWARE, AND GPS LIVE TRACKING ARE A STANDARD PART OF EVERY INVESTIGATORS ARSENAL, SHOULD WE BE REQUIRED TO USE SUCH EQUIPMENT WE WILL ADVISE YOU ON HOW IT WILL BE IMPLEMENTED DURING THE COURSE OF OUR ASSIGNMENT AND WHAT RESULTS YOU CAN EXPECT FROM THEM, ALONG WITH THE LEGALITIES OF USE.
IF YOU ARE A BUSINESS OR A PRIVATE INDIVIDUAL AND WISH TO KNOW THE TRUTH THEN GIVE US A CALL, YOU WILL BE GREETED BY A HIGHLY EXPERIENCED INVESTIGATOR WHO WILL BE ABLE TO ADVISE YOU ON ANY RELEVANT MATTERS.
ADVANTAGE INVESTIGATIONS UK
"WHEN THE TRUTH MATTERS"
TEL

MOBILE: 07745 787 693 ( 24 HOURS)